Our town was not going to enact a mask mandate, as the sheriff has made it clear that he believes it is both unconstitutional and unenforceable. Policing masks will detract from things that are actually important, like, I dunno, keeping heroin dealers off the streets and responding to car accidents. And prosecuting cases that will eventually be thrown out is an epic waste of taxpayer dollars. However, we have a mayor who is currently up for re-election and under investigation for public corruption, and she is desperate to distract from media coverage of her shady deals. So she pushed a mask mandate this week after originally dropping the issue.
The only real issue this poses for me is grocery shopping and going to Lowe's, both of which I will assume will turn customers away now for not wearing masks even though that has not been an issue for several months.
So our family just ordered a bunch of these masks to sport around town. I'm not even mad anymore. More people will see our masks and laugh than her shitty election signs on the side of the road. Don't fuck with libertarians.
The mask comes from American As Fuck, and they have many other options, including references to Orwell.
While I am at it, a thread for sober and non-hysterical people:
The state of Florida has had 82,397 people 34 & under test positive for the coronavirus. Of that number, 28 have died. That's a coronavirus death rate of .00034. They've had 144,210 54 and under test positive. That's a .0016 death rate.
The reality is that death rate is far too high, however, because the number of people of these ages testing positive is, at best, 1/10th of the total. So you'd have to make the numbers one tenth of this. That means of 1.4 million 34 & under the death rate would be .0000194.
Couple of interesting graphs laying this out, which will receive almost no media attention, from @GovRonDeSantis briefing today. Here's the fatality data.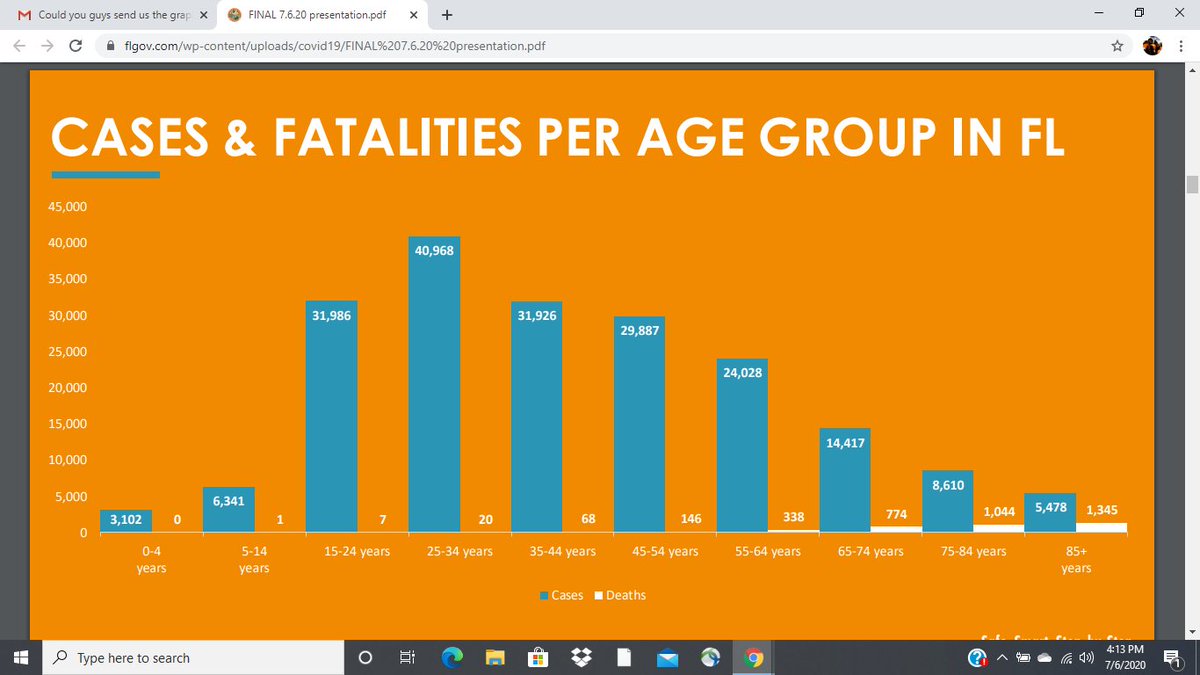 Median age of infection in Florida presently is 36, but the most common age is 21. Meaning all the panic over case infections rising in Florida is mostly young people out at bars. Here's the age distribution chart of infection in Florida.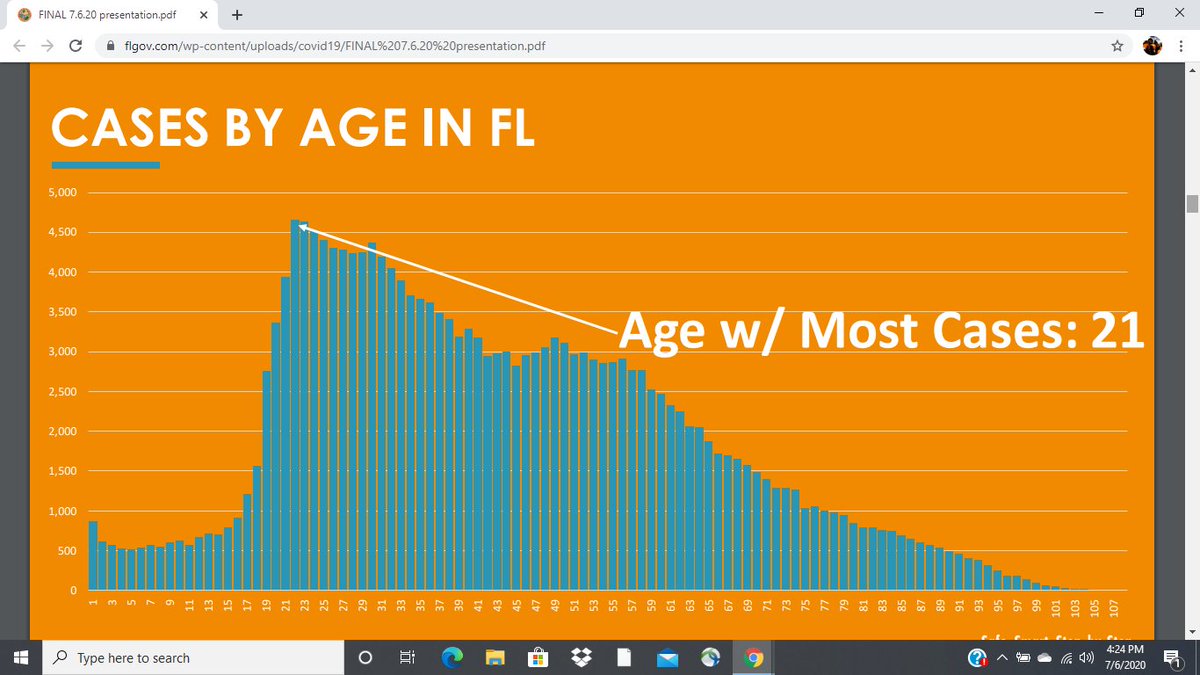 If you truly care about being informed, I'd encourage you to go check out the actual data from Florida as opposed to allowing the media to scare you to death. Here's @GovRonDeSantis's presentation today in PDF. flgov.com/wp-content/upl…
—
If you want to know why the governor is mandating that schools bring children back into classrooms, that is why.
I am beyond tired of this garbage.